WOMEN'S PARAGLIDING OPEN SWITCHES TO KOBARID, SLOVENIA
نویسنده: parapink5 learning training paragliding |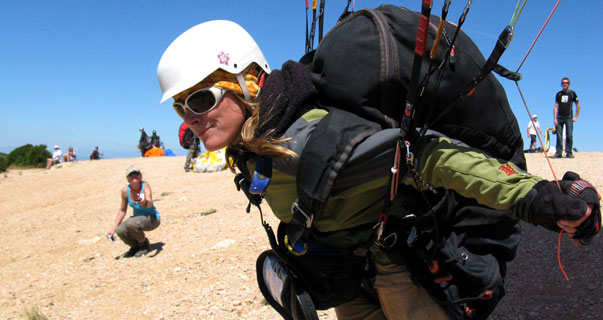 The International Women's Paragliding Open has had a change of venue. Instead of Italy the competition will now be held in Slovenia. The economic downturn is to blame, the organisers said in a statement:
Despite lots and lots of hard work by the Italian local organiser and colleagues, the Women's Open was not able to secure the financial sponsorship needed to run the competition in Italy.

With the economic situation as it is, it is now hard to find support from local municipalities and companies. However, the Women's Open organisation team are committed to the event and in order to have a successful competition the venue has changed to Slovenia.

The Women's Open will now be based near Kobarid, a venue of many successful competitions, including the British Open, the Serial Cup and many more. It is a stunning area and will allow for a variety of tasks.

The dates will be 23-29 September 2012.

More information will be available on the competition website very soon.
cb:post_continue_link]