Another person who had a great time this season was Pat Dower.
We sent him on a One Day Coaching session with living legend Chrigel Maurer. He spent a day one-on-one, learning from the maestro – and then wrote it all up exclusively for Cross Country.
Richard Sheppard meanwhile was out in Annecy for our Women with Wings feature. He was at the Women's Hang Gliding World Championships, getting the lowdown from some of the sport's best pilots.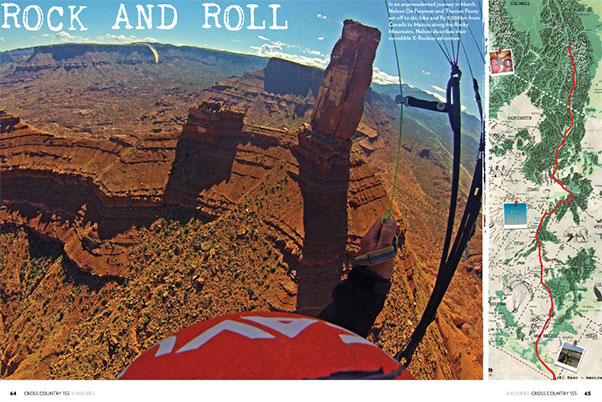 Next up for the big league are two young French pilots. Nelson de Freyman and Thomas Punty spent four months completing an epic 3,000km traverse of the Rocky Mountains, starting in Canada and ending on the US border with Mexico. Hiking, skiing and flying they had the adventure of a lifetime.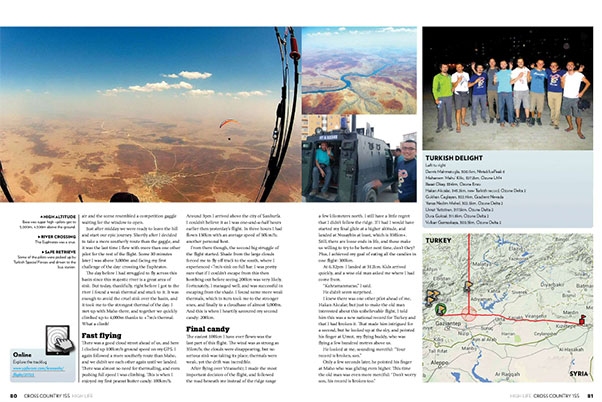 On the other side of the planet nine pilots were flying their boots off with record flights along Turkey's eastern frontier. They all flew 300km, setting national records tumbling. Dora Goksal is the one who tells their amazing tale.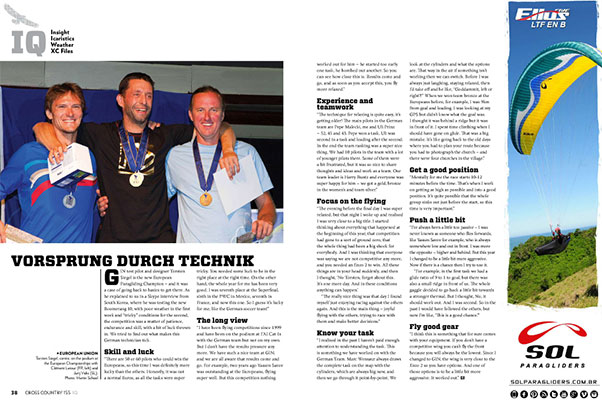 As well as the stories of adventure and mega XC, we've also been busy learning the secrets of the competition pros. Torsten Siegel won the European Paragliding Championships this year – he reveals what his secret power is (no red capes involved).
And we also check in with everybody's favourite cameraman, Philippe Broers. You'll know his work from such classics as 'Greenscreen interview with Seiko' and 'Fire thermals in Colombia'. We asked Swiss Team leader Martin Scheel to shoot him for the Naked Pilot series, and he did.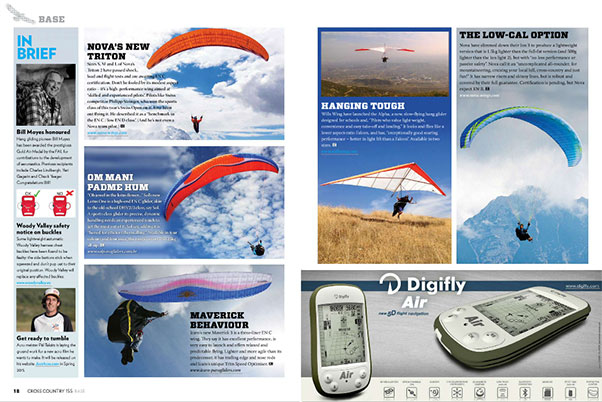 Elsewhere we have News and New Products galore
An interview with new Rigids world champion Tim Grabowski
A must-read article on the difference between Big Ears and the new technique of C3s by Bruce Goldsmith
Finally, in Reviews, Hugh Miller hurls himself into the air on a spinning Discus, the new performant EN A from Swing (OK, he didn't spin it, just rode it to base and full stalled it for fun).
And Marcus King dons his crown and declares himself Queen for one day on Triple Seven's latest EN C.
Plus we have heaps more from some of the best writers, photographers, instructors and pilots in the sport.
Don't miss it! Subscribe to Cross Country.
- See more at: http://www.xcmag.com/2014/09/cross-country-155-new-issue-septoctober-2014/#sthash.QRLVpNMd.dpuf